You know the drill.....here you will find the discs that I would have to have with me if I was ever stranded on a deserted island. This will also give you a very clear idea of what music I am really passionate about and who has really influenced me.....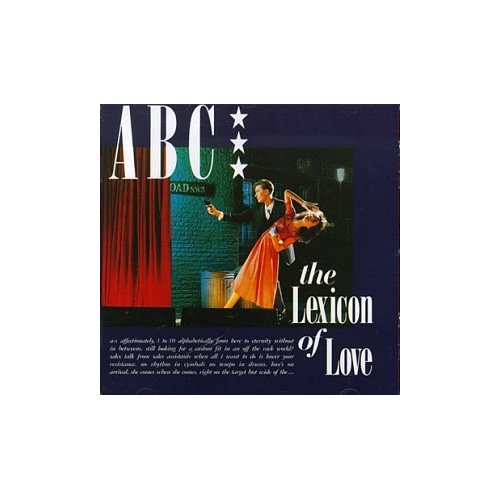 The granddaddy of my all-time favorite albums. This one changed my life. Gloriously romantic, warm and overflowing with emotion. This is timeless. Required listening for anyone with a pulse.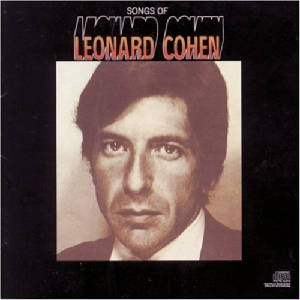 There's songwriters, and then there's Leonard Cohen. The man has no peer. This is the most mysterious, ethereal, haunting music I have ever heard. So sad yet so beautiful.
"Pet Sounds" is constantly referred to as a rock and roll masterpiece, and it completely deserves this title. Check out Brian Wilson's "teenage symphony to God" and you will have a friend for life. I've never heard such vulnerable, spiritual pop music.
Perfect music for lonely nights with the soul. I adore "So Long, Frank Lloyd Wright", just because it is so strange and beautiful. And the title track is devine.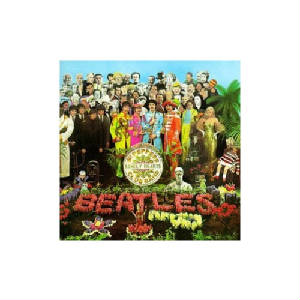 The Beatles' opus. I love how this is so varied, and it's hard to believe this masterpiece was recorded on four track! This is everything a great album should be: well crafted, imaginative and loads of fun to listen to.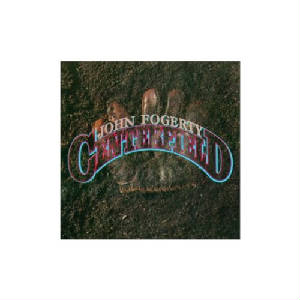 Good ol' boy music has never been so tuneful or catchy. Fogerty flashes his genius in abundance on this offering. Economical guitar playing and southern fried vocals make this irresistible. Put it on and let the backyard party begin...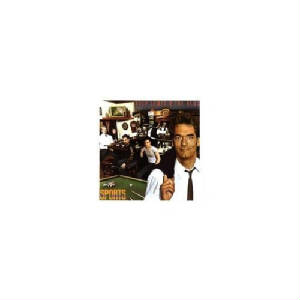 The thing that impresses me the most about "Sports" is not it's jockish, almost redneck mentality, nor it's impeccable pop smarts. I love this album because this is a perfect snapshot of a time when the old school started merging with the (then) new synthesizer technology. Listen closely. This is a bar band using bass sequences, drum machines and synth embellishments. And they pull it off in spades. Plus, "Heart and Soul" is one of the best songs EVER.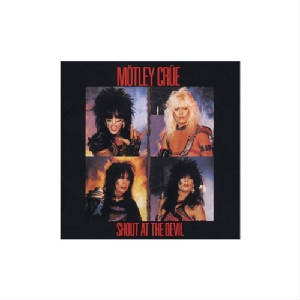 You could strictly judge this album by surface appearances. You could just acknowledge that this is simply a laughable attempt by a bunch of youngsters to be "satanic" and scare the wits out of the parents whose children bought this album in droves back in the day. You could call it silly hairspray n' makeup metal. Or you could see it for what it really is...one of the ballsiest, most authentic rock albums ever.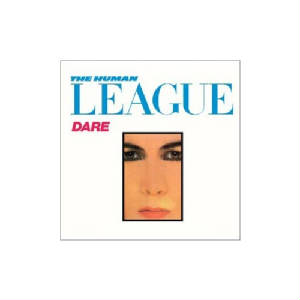 The world's first synthpop party album. This one proved that synths weren't all doom and gloom and could indeed be very funky and catchy. A whole generation of eyeshadow wearing electroclashers would be nowhere without this.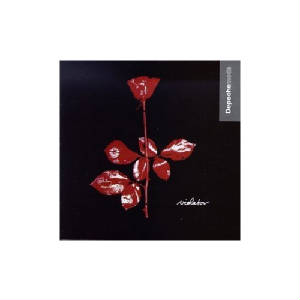 I love "Violator" because it is so cold, yet it never gets mopey. It is nice and detached, and full of sounds that bring to mind isolation and solitude. This is very well produced, with weird, eerie sounds that bubble up and swiftly disappear between songs. Plus, "Enjoy the Silence" is my all time favorite song.
This is the cleanest, catchiest, most pop-perfect synthetic candy I have ever heard. At times as cheery as an old Disney cartoon, at times as dark as Morissey's worse nightmare. This is a perfect blend of Brill Building "sha la la" type tunes married with 80s synth technology. I love this. Sure it is dated, but that only adds to its charm. Of all the synth filled albums that came out in 1981, this one definitely has it's very own flavour.
"Number One in Heaven"- Sparks. Someday, when they are long gone, Sparks will finally get the recognition they deserve. They've been cranking out rock of all forms and styles for over thirty years now, yet they remain mostly unknown (at least here in North America). This is a dancefloor opus, a true masterpiece that welded Sparks' offbeat approach with Giorgio Moroder's tight, clockwork electronic rhythms. Coming out towards the end of the 70s, this would pave the way for an entire generation of New Wave acts who just wanted to dress up and party. This sounds like it was recorded in outer space. Absolutely perfect.
From the opening bars of "London Calling", you know right away you're in for one hell of a ride. What can be said about this classic that hasn't all ready been said? This is anxious, powerful, genuine rock. If you have still not discovered this incredible album, I can guarantee when you do pick it up it will get plenty of play on your stereo. This album is and was destined to be best friends to rock afficianados the world over.
One for the ages. This is an acid-tinged, gloriously dirty update on the Phil Spector "wall of sound". Gritty, distorted guitars have never sounded so pretty. This album sounds dangerous, lonely, and totally helpless. Yet at the same time, it pulls you right into it's scarey, unfurnished walls. Sparse, simple and desparate. And amazing.
Another New Wave classic. What I love about this album is that it is so entirely European. You can almost hear footsteps walking on cobble stone streets on a dark foggy night in London on every groove. Another perfect snapshot of a time that only lasted a few minutes, but left such a lasting impression. Stylish, fun, and incredibly atmospheric.
Make no mistake, OMD were sonic auteurs. They would later go into a purely pop direction, yet this, their first album, remains their finest hour. Dark, ambiguous, mysterious, and completely human. I love how these guys stressed suggestion over statement. This album is strange, yet it is also full of emotion. OMD could make a synthesizer blush.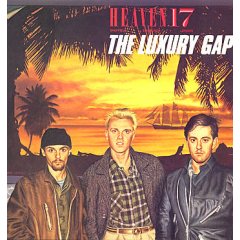 Another classic. When Heaven 17 were good, they were very good. And this is their creative apex. Brilliant, well produced songs that are so musically pure. There's even jazz influences on some tracks, and Glenn Gregory's voice is incredible. This is both wistful and confident.
When you read the liner notes of this album, you realize how sensitive Daniel Lanois is to the texture of sound. He goes into great detail about how certain songs were recorded in certain rooms, because the sound was just right. This album abounds with stirring songs direct from the soul. Lanois is a very gifted story teller, and the songs drift by like ether (just listen to "The Maker"). Absolute musical gold.
Without question, Jonathan Richman is the poet laureate of the punk movement. This one started it all. Never has teen angst, suburban frustration or the desparation of youth ever sounded so pure. This is genuine, no holds barred rock and roll. All hail King Richman! Every punk/garage band from here to Kalamazoo can be heard on this record.
This is a flawed, huge, brutally ugly yet so poignant rock and roll diatribe. Rather than just making "Lexicon of Love" Part Two, ABC went into another direction entirely. What resulted was a harsh, guitar driven platter full of explosive energy. Highly cerebral, loud, dangerous and even a bit political. This one may take a while to grow on you, but eventually it will always be in the back of your mind.
This is the "new" Leonard Cohen, still as dark and introspective as ever, yet his acoustic guitar of yesteryear is nowhere to be found. In fact, this is about 90% synthesizers. Cold, mechanical and insightful, this is one of Cohen's best. It's also one of his few albums that you can actually listen to during daylight hours.
This is the Human League right before they went completely pop. This is one of the most clever and inventive albums you will ever hear. Dark, frightening and futuristic. In the words of Vince Clarke, this was "real electronic music". There is no other album in the world that sounds quite like this. Slightly askew yet brilliant.